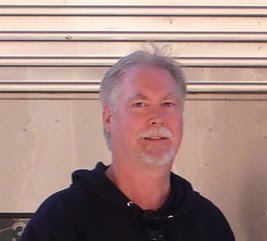 Larry S. Jackson: Owner, Heidelberg Graphics. Subsidiary imprints: Stansbury Publishing and Memoir Books. Editor/publisher Phantasm literary magazine (1976-1980).
Education: Yuba College, Marysville; Butte College, Oroville; California State University, Sacramento; California State University, Chico.
Associations--past and present: Chico Park Watch volunteers membership coordinator; Chico Senior Softball Club; Butte County Historical Society board member; Paradise Gold Nugget Museum lifetime member; Tuscan Ridge Golf Club charter member; Superior California Club of International Printing House Craftsmen, president; Western Independent Publishers; Committee of Small Magazine Editors and Publishers; Bidwell Mansion Association, The National Smokejumper Association (associate).
Interests: Barbecuing, reading and publishing new books, daily visits to Dad for coffee, taking care of the pet goat and sheep, weekend breakfasts out with Jennifer, watching Kings, Warriors, and 49ers.